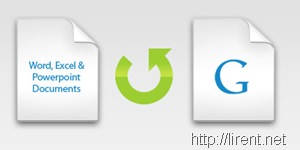 Google Docs is one of the most popular services used to edit Word and Excel documents online. You can easily download all the documents from Google Docs to your local machine and vice versa.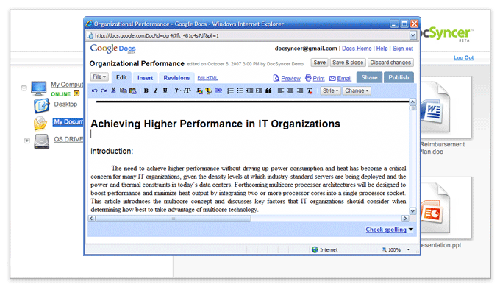 The process of uploading and downloading the documents can get tedious at times and a automatic synchronizer should definitely be helpful. DocSyncer is a useful utility which will allow you to synchronize your local documents with Google Docs.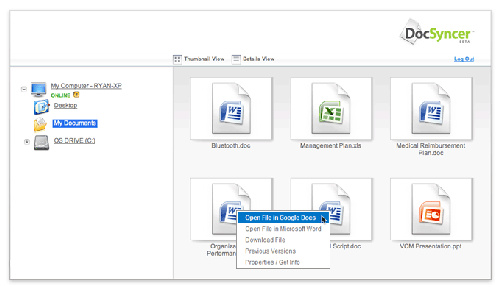 DocSyncer will initially upload all your documents to your Google Docs account and then keep a watch on the documents for any changes that are made to them. It will automatically synchronize the changes. If you add or save new documents it will automatically be uploaded to your Google Docs account.
DocSyncer [request invite] | Download [if you have invite]
{Via: Digital Inspiration->techie-buzz}