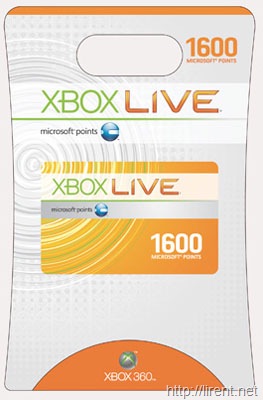 Microsoft plans to celebrate the fifth anniversary of Xbox Live by giving away free games and MS points to the service's gamers.
The company said that Xbox Live's 8m worldwide members will be able to download a free Xbox Live Arcade game, such as Bomberman Live or Sonic the Hedgehog 2, from the current catalogue. The giveaway starts at 8.01am UK time tomorrow and ends at 7.59pm on 17 November.
In addition, Microsoft's also giving 500 free MS points to all active Gold members who have been Xbox Live members since the service's launch. Gold is the highest of the subscription levels.
Points are exchanged in the Xbox Live Marketplace for a range of items, including games, maps and skins.
Call us cynical, but it's therefore probably no coincidence that Microsoft today also announced plans to release a system update for the console. It allows hard drive-equipped gamers to download complete games, such as Halo and Fable, without the need for a disc.
The update lands on 4 December and each game will cost 1200 MS points. By comparison, 1600 MS points currently cost around $20 (£10/€14).
Playing full games directly over Xbox Live could be a good way of reducing the need to leave the house to buy or rent games over the Christmas break. Now, if you could only order pizza through your Xbox 360
[via Reghardware]