From the beginning, ProStreet was meant to be a more authentic and visceral driving experience than we'd ever produced before. The game needed to be believable and give you the same, sweaty palms, seat-of-the-pants, adrenaline rush that you get racing. It's scary to go fast. It takes all of your focus, skill, and attention to keep a car under control at race speeds- and if you lose focus bad things happen, fast. Did we really capture the experience of racing? The game felt realistic, but how real is 'real'? Last week I travelled to the Mojave Desert north of Los Angeles to find out.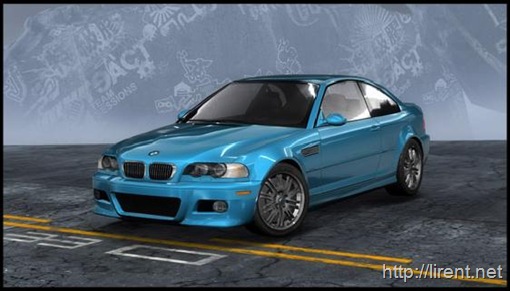 Need for Speed ProStreet has drifted its way into stores and is now available at all major retailers! Race to get your hands on one of the most anticipated games of the year.
Compete at the highest level of street racing with Need for Speed ProStreet. It's no longer good enough to simply rule your local neighborhood you, need to dominate on a global stage. Build the ultimate battle machine, take it to multi-disciplinary showdowns and pit your skills and reputation against the world's best street racers. This is your chance to prove that you have what it takes to be crowned the next street king.
Need For Speed Official website
Direct Download(ftp) to NFS ProStreet