If you are wanting to move from Microsoft's Hotmail to Gmail, one of the first things you'll need to do is to move your contacts over. Fortunately, both email clients make this an easy and painless process.
1. Go to Hotmail and login to your email account.
2. Go to the toolbar on the left side and select Contacts.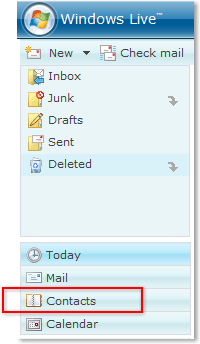 3. Go to the upper-right corner, click Options and select Export Contacts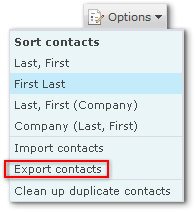 4. Click the Export contacts button.

5. When prompted to open or save the file, click Save. Browse to the desired location and click Save again.
6. A .csv file that contains your contacts from Hotmail will now be on your computer.

7. Go to Gmail and login to your email account.
8. Using the menu bar on the left side, click the Contacts link.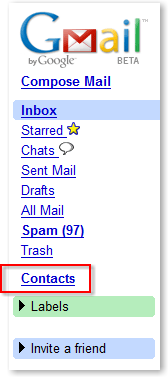 9. Go to the upper-right corner and click the Import link.

10. Click the Browse button and go to the location that you placed the .csv file. Select the saved file and click Open. Click the Import Contacts button.

11. A confirmation message will appear stating that the import completed and notifying you of how many contacts were successfully imported.
12. Click the Close link.
[via tech-recipes.com]