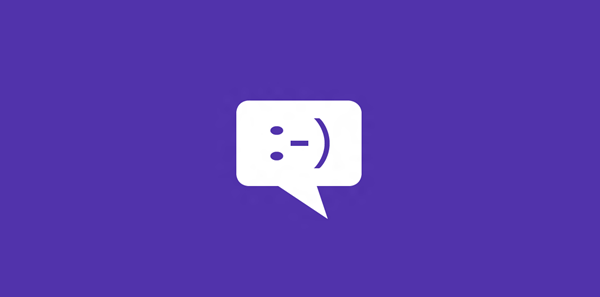 Windows 8 will come with a built in messenger and other apps from essential pack. If you want to download a free copy of Windows 8, get images disk from our previews post. With the new messenger you will be able to communicate with your friend with the Windows 8 Sign in Account. Live Connect is the new name for Windows Live services.
You can launch Windows 8 Messenger from the Start Menu or Apps list!
Right Click on the screen for the pop-down menu and select Online (if you are offline, but usually once you start Windows 8 your status will be online )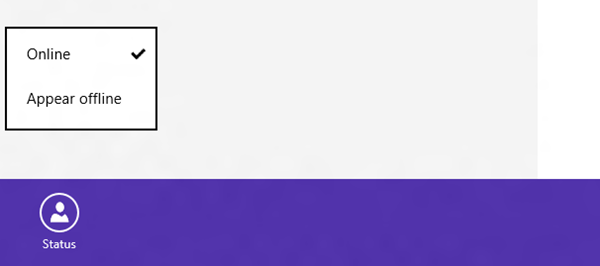 To start a conversation (thread) is very easy. Again right click on the screen and select New

Select your contact that want to speak of and start typing!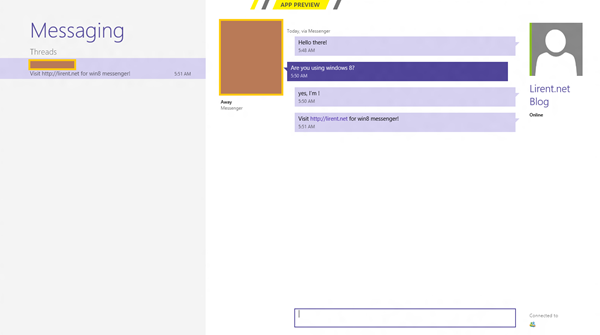 To delete a thread (conversation) right click on the screen and select Delete. Confirm "Delete all conversation on this thread" pop-menu.