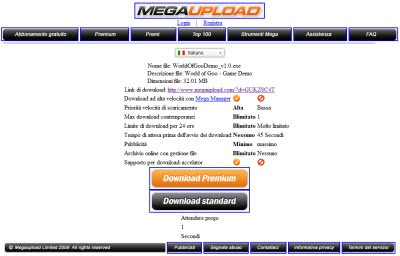 Here's a simple trick to download from MegaUpload without waiting, without installing any software or plug-in, without having a premium account. What we need is only MegaUploud access and use the Firefox browser.
1. Go to Megaupload link that you want to download, for example http://www.megaupload.com/?d=XXXXXX 
2. Type the recaptcha code as required. 
3. When the countdown time start, go to Firefox menu: View-> Page Style-> and select No Style. 
4. The page will be reloaded and just click on the button to Standard Download to start downloading.
A very fast and simple trick via visualbeta.