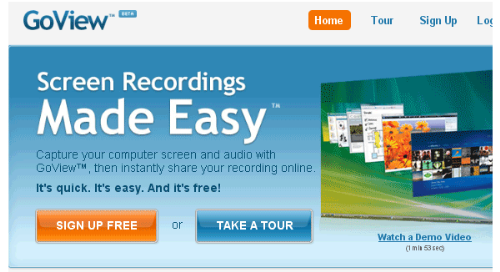 If you need to record the computer screen to share a tutorial or whatever else, GoView is a good alternative. GoView let's you capture your computer screen and audio and then instantly share your recording online. It's quick, it's easy and, best of all, it's free!
GoView is developed by Citrix  and is a powerful desktop client that allows to record video and audio with just a few clicks, and edit later from the browser window.
Another interesting feature is that we can configure that our recordings are uploaded directly to the GoView server, share them easily, for free.