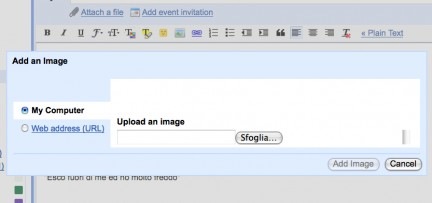 New feature in Gmail Labs. Turning On "Inserting images" will allows you to insert images into a message body. You can upload and insert image files in your computer, or insert images by URLs.
Go in Lab area in your Gmail account and find Inserting images features: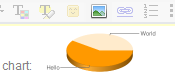 Turn On and Save Changes.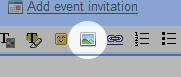 Now by clicking Compose Mail will be able to use this new feature.