Instan-t is a fully-featured, easy to use and secure instant messaging product suitable for enterprises. Both its web-based and PC client versions were developed to fully improve internal communications.
Communicate with MSN, AOL, ICQ, Yahoo! and Gtalk all in one. Also another features is multiperson video chat room.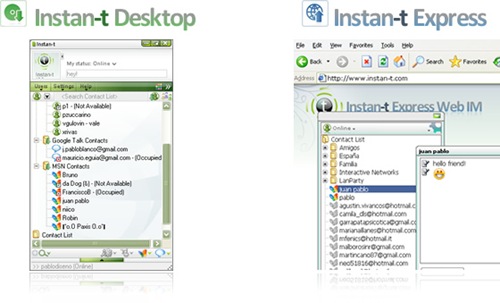 You can use applications for Desktop and Online Version called Insta-t Express.
Download For Desktop or Instan-t Express