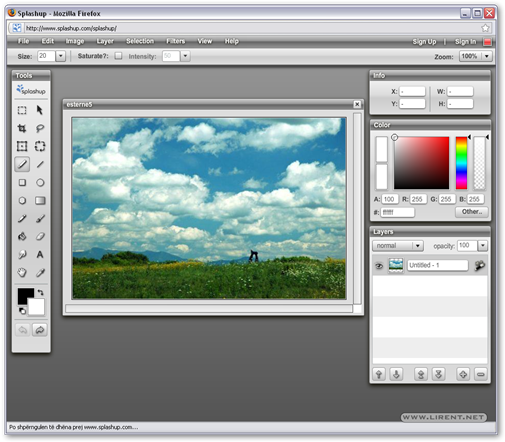 Do you like Photoshop? No enough money to buy it for all your computers! Try Splashup, on line image editor, formerly Fauxto, is a powerful editing tool and photo manager. With all the features professionals use and novices want, it's easy to use, works in real-time and allows you to edit many images at once. Splashup runs in all browsers, integrates seamlessly with top photosharing sites, and even has its own file format so you can save your work in progress.
Some of the tools that Splashup can offer:

And more… Features that amount to more than novelty. Layers, layer effects, filters and brushes all right here.
A photo sharing services all work the same in Splashup, including Splashup itself. Edit your images easily, from anywhere.
Open Splashup