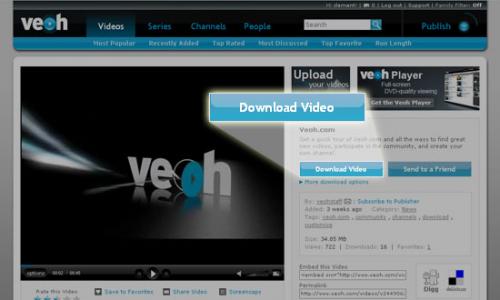 Veoh has signed a deal with Pixsy, which will now power its search for video and images on the video-sharing network. Real-time search results will now be available for Veoh users, and as Veoh has received quite a bit of funding this year and have seen a significant amount of growth, this is an important deal for Pixsy as well.
In terms of the deals going down for video search, we've seen blinkx taking the majority of market share for partnerships, with Pixsy getting several deals for image-sharing networks like iStock Photo. Pixsy has, however, inked a deal with Zango earlier this summer, among many others.
Veoh has been increasing the number of features and content options on its site, bringing in distribution deals from groups like the NCAA, with customized highlight features for users to make their own channels from NCAA content.
Veoh Site
[by Techcrunch and CNet]