Spam is growing, with no signs of abating. So what you do after installing also a spam filter application for your inbox. The question is MAKE USE of TEMPORARY MAILS. Here is the fact why I'm writing this post.
I found a interesting Pug-in for WordPress ad decide to download and test it. For downloading is requested a free registration. And still here we are OK. Be carefully what is write below the registrations field.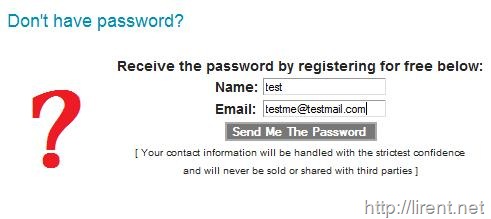 [Your contact information will be handled with the strictest confidence and will never be sold or share with third parties]
Ohhh!!! Thank you this is very nice. So we are quite and no spam or adverting in our mail box from this site.
But what happened? I open a temporary mail and fill the form to register. As you see there is also 1 spam mail from this site! Hmmm
The solution: Use the temporary mails.
Here down I will post some of temporary mail that you can use is some spam websites