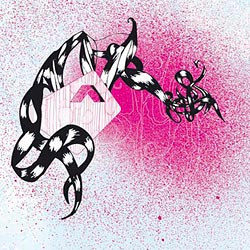 The world's first advertising funded mobile network for 16-24 year olds launches in the UK
London, 24 September, 2007 – Blyk, the new mobile network for 16 to 24 year olds today announced the launch of its UK service. The announcement was made by the company founders Pekka Ala-Pietilä and Antti Öhrling at a press launch event in London this morning.
Blyk is an invitation-only mobile virtual network operator (MVNO) that links young people with brands they like and gives them free texts and minutes every month.
For brands, Blyk is an innovative, new media channel, providing direct access to the 16-24 year old market; enabling them to create awareness, build relationships and drive sales to this hard to reach audience.
Since its conception early last year, Blyk has been undertaking extensive research in the UK with user group studies and live user trials. These have helped to make the offering extremely compelling for young people and advertisers alike.
Pekka Ala-Pietilä said: "We have spent the last year developing a unique, robust advertising content engine and whilst the technology we are using is incredibly advanced, the main premise of Blyk is driven by 3 basic principles – ease of use, interaction and relevance of the communications."
Blyk understands the importance of relevancy in communication and has built its system to enable this. By means of profile questions at sign-up and ongoing SMS polling during membership Blyk Media enables brands to target messages like no other medium. Response rates have also been exceptionally high, with some testers reportedly missing the service at the end of the trial.