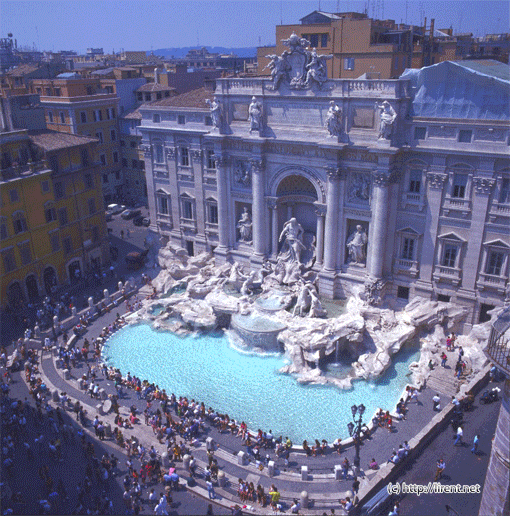 we think different 😛
Updated with the photos Who made Trevi's Fountain red.
ROME (Reuters) – Rome's Trevi fountain turned into a blood red pool on Friday after coloring was dumped into the water, police said.
Police found a box of leaflets nearby in which a previously unknown group called the "FTM Futuristic Action 2007" claimed responsibility. The group says it seeks to defend the unemployed, old and sick, among others.