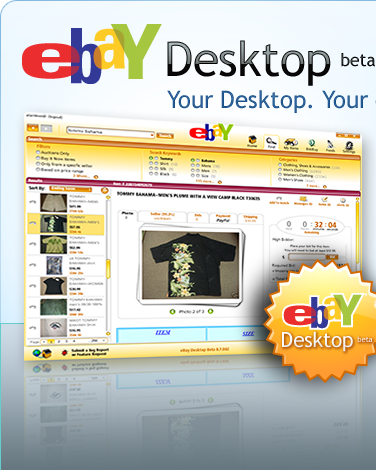 EBay Inc. will significantly widen the beta test for San Dimas, its PC application designed to let buyers interact both offline and online with the company's marketplace.
Until now San Dimas has been available to testers selected by eBay, but it can now be downloaded by eBay buyers for use with the U.S. marketplace.
The application, which has been rebaptized eBay Desktop and was built on Adobe Systems Inc.'s AIR (Adobe Integrated Runtime) platform, will be shown this week at Adobe's Max 2007 show in Chicago.