Check out the full interview with Bill Gates.
Skip to 16:35 to hear Gates' comments on the three-key combo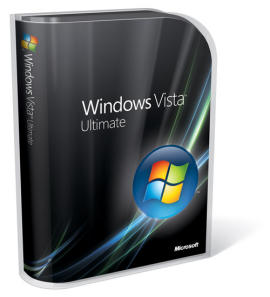 While Vista was originally touted by Microsoft as the operating system savior we've all been waiting for, it has turned out to be one of the biggest blunders in technology. With a host of issues that are inexcusable and features that are taken from the Mac OS X and Linux playbook, Microsoft has once again lost sight of what we really want.
As we're more than aware, Vista Ultimate comes at a premium. For an additional $160 over the Premium SKU price, Ultimate gives you a complete backup and restore option, BitLocker Drive encryption, the ever so popular Windows Fax & Scan, and the "Ultimate Extras." But what started with a promise of "Extras" by summer, quickly turned into an apology from Microsoft and the eventual release of DreamScene and Windows Hold 'Em (among others) today. And while each of the "Extras" runs just fine, Microsoft's "Extras" blunder is just another reason why the company must abandon Vista before it's too late.
The first indication that Microsoft should abandon Vista is its poor sales figures. According to a recent report titled "Windows Vista Still Underperforming in U.S. Retail" from NPD, Vista sales are significantly behind XP sales during its early days. Even worse for Redmond, some are reverting to XP, citing issues with compatibility and overall design. And if that wasn't enough, Macs continue to surge and with the impending release of Leopard, Microsoft may be in for a rough holiday season.
With each passing day, it's becoming blatantly clear that Microsoft released Vista too early and the company's continual mistakes and promises that can't be kept are further annoying the Windows faithful.
Much talk has been given to Service Pack 1 and how this update should address many of the issues users have with Vista, but I simply don't agree. Will SP1 eliminate the ridiculous Microsoft licensing schemes? Will SP1 drop the price on the higher-end versions? Will SP1 eliminate the need for users to buy a new computer just to use the faulty OS? Continue reading →