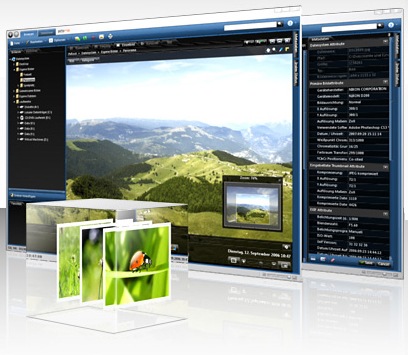 Pictomio is Freeware and sets new standards for 3D accelerated browsing of your photo and video collection.
Pictomio requires a graphics card with ShaderModel 2.0 and a minimum of 128 MB video RAM. Pictomio is primary a photo management software that helps you to organize, view and archive your favorite photos. With Pictomio you are able to quickly find pictures, categorize them and scroll through your entire photo collections.
Pictomio supports the full potential of state of the art graphic hardware to provide the users with dynamic 3D views of their images e.g. in the slideshow-section or through the 3D image carousel.