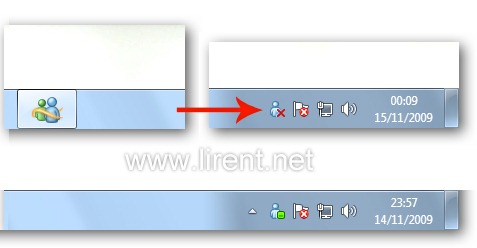 Window Live Messenger in Windows 7 is removed from System tray. But this option was really comfortable. Many users are asking how to have back MSN Icon to System Tray. There is no special mod to do this, just a simply change of compatibly mode.
Move Windows Live Messenger to Notification Area:
1- Right Click on Windows Live Messenger Icon on Desktop or inside All Programs –> Windows Live and select Properties.