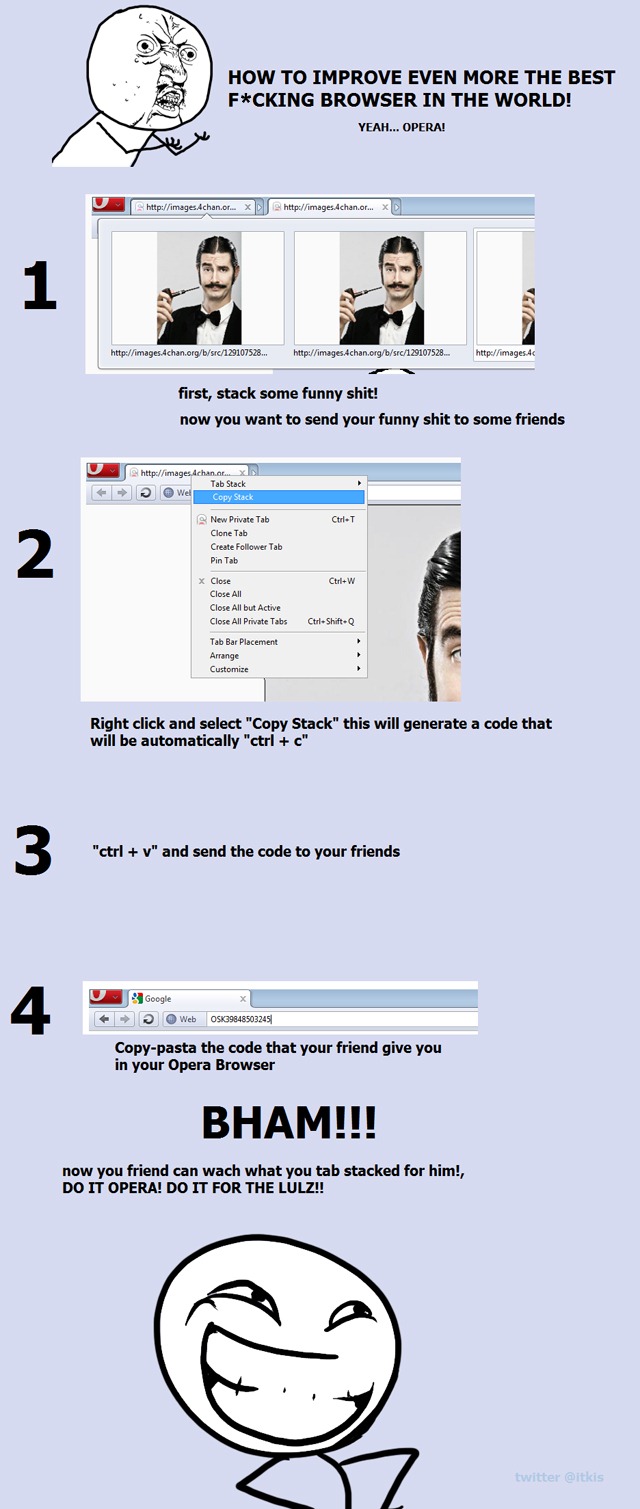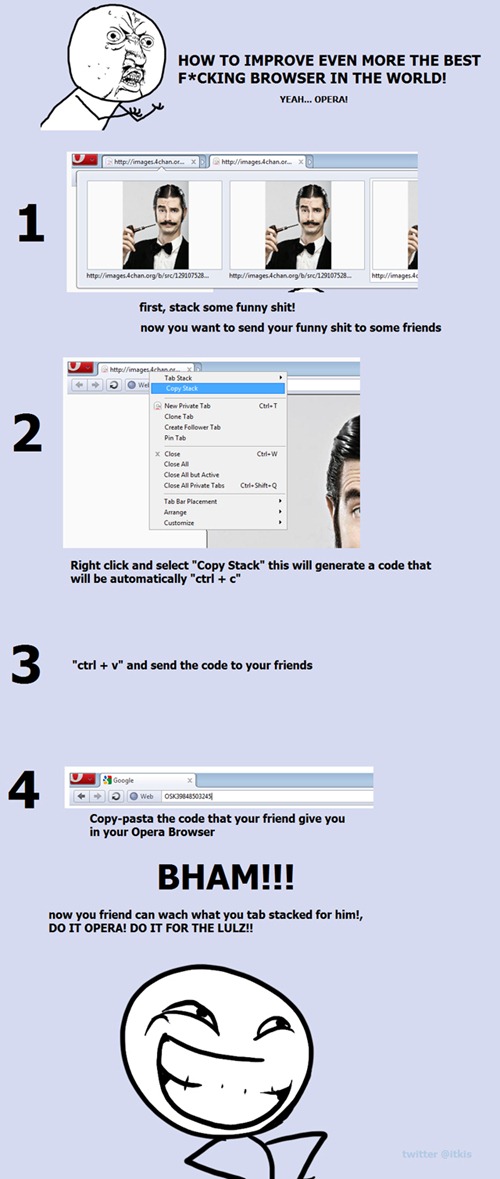 With Opera 11 you can share Tabs/stacks very easy with your friends. (image via @itkis)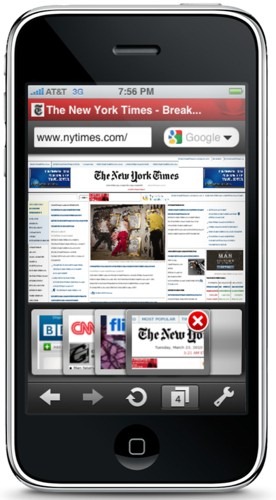 More than 1 million downloads for the first day on App Store. Opera provides a brand-new look and feel in a class of its own with smooth animations and visually appealing graphics. The Opera rendering engine displays complete Web pages, just like on your computer, and is fully standards-compliant. Switching between open Web pages is a snap with tabs, and Speed Dial launches your favorite Web sites with a single click. Opera's well-designed user interface has you navigating gracefully and efficiently on both touchscreen and keypad devices. The browser comfortably adjusts to your needs by switching between portrait and landscape mode and also lets you adjust the font size for easier reading.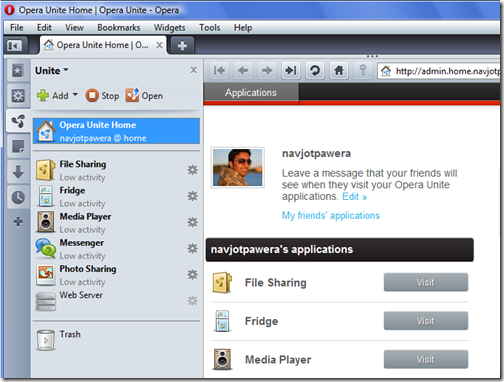 A Web server in the Web browser; Opera Unite allows you to download and run Web applications and to share content with others in a quick and easy way.
On June 16, 2009, Opera released the alpha of Opera Unite (running on the Opera 10 beta version of the browser), adding web server capabilities to the web browser through an extensible plug in model called "Services". Opera Unite allows for several services to be hosted from the user's computer, including a web server for hosting a site, file and photo sharing, chat room and streaming media.
Download Opera 10.10 Beta 1