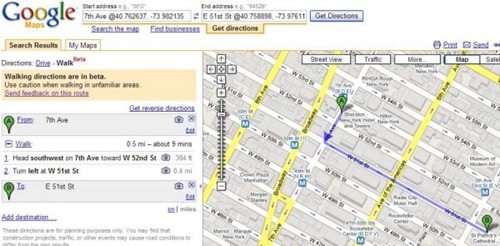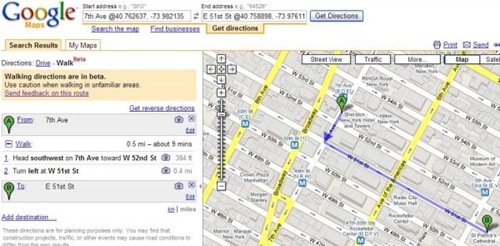 In Google Maps you can have already driving directions and the new features that Google is testing are the walking directions.
As is quoted in Googlesystem blog an unofficial Google blog to "use caution when walking in unfamiliar areas", since the "walking directions are in beta".
See your location on the map, with or without GPS. Save time and tedious keystrokes finding where you are, what's around you, and how to get there. Watch the video on the right to see how it works.
Press "0" and look for the blue dot.(see the video)
[youtube v6gqipmbcok]
Continue reading →